I can read minds.
Sicko.
OFFICIAL
OFFICIAL
RETRORATING: 16

Don't mess
with the bull.
JOIN!!!
Intro Jingle People Remembered
If you're anything like me, you might find yourself flipping the channel to Hub, or loading up Netflix, and taking in one of your favorite classic cartoons. And no cartoon would be complete without a good intro jingle.
So, do you ever wonder things like "Who sang this?" or "Where is the person that wrote this thing now?" Well, I do. So, I set out on a little internet journey to dig up some details on a few of those long forgotten theme song/intro song/intro jingle singers and composers.
It's not as easy as it sounds. Aside from details buried deep within little known, highly devoted fan sites, there is not much to be "Googled" on these folks, especially regarding their ties to cartoon theme songs (maybe they like it that way?). Even so, I managed to come away with some juicy bits on a few of these folks.
So, without further ado...
Britta Phillips (AKA - Jem)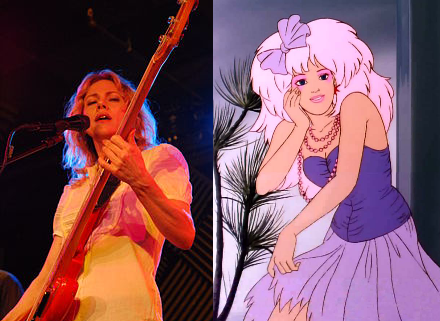 I had a crush on Jem. Honestly, the only reason I ever watched the show was because I thought she was insanely hot. But beyond that, I liked the music. MTV was still young and the idea of tossing in "music videos" during my cartoon watching seemed like a really sweet combo.
This got me to wondering, I wonder if the REAL Jem, the voice behind the beauty, was anywhere near as hot. Well, not exactly. BUT, she is a pretty talented musician. Her name is Britta Phillips.
Britta Phillips is actually a pretty accomplished lady. She's been in a number of bands since the 80's, and she's tried her hand at jobs not involving music. She has been a voice actress, and even a regular actress, starring in the '88 flim Satisfaction with Liam Neeson and Julia Roberts (and provided some of the music for the film's soundtrack).
Her lineage isn't too shabby either. Her father is a musician and composer as well, and was the music teacher for the great Paul Simon.
But, Jem fans know her as the "singing" voice behind the pink-haired diva herself. The "speaking" voice for Jem was actually portrayed by a lady named Samantha Newark, but let's face it - Jem really only shined when she was belting out those high notes.
It seems Jem's popularity has not disppeared completely, as new toys are available of her and her band mates for collectors (if you have the $120 bucks each to cough up). Maybe some more work is in store for Britta?
Spencer Michlin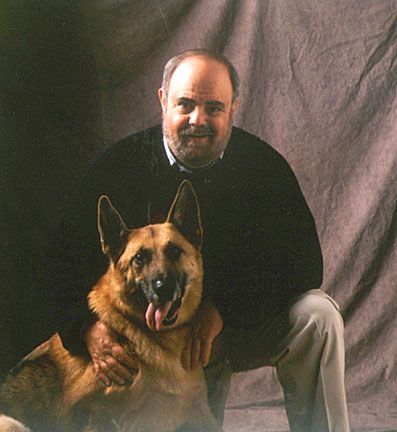 This is a pretty important fellow if you're an 80's cartoon nerd. Why? Because Spencer here is responsible for the intro songs for at least two of the most beloved cartoon series of that day. Those would be G.I. Joe and Transformers.
"Fight for freedom, wherever there's trouble... G.I. Joe is there! G.I. JOEEEE"
In a 2000 interview with the fan site Yo Joe, Spencer gave a few details about how he became involved with cartoon jingles like that of G.I. Joe. A couple of the more juicy bits were
The G.I. Joe theme was originally intended ONLY for toy commericials, not a television show (which came along some time later).
Spencer previously worked on jingles for Pepsi.
I'm not sure what he's up to these days, since I couldn't seem to find much on him after this interview. It seems he was quite a heavywieght in the industry having been involved in such popular shows.
It probably should be said that Spencer had some assistance from musician Ford Kinder in creating the iconic Joe theme. Kinder and Michlin collaborated on a number of projects while the two worked at Michlin & Company.
Nick Carr
Nick Carr is a busy, busy man. And, it looks like he has been for quite some time. Just glimpse of the list of projects he's been involved in over at IMDb can make you feel wore out just thinking of all the hours spent composing and editing music.
Big hits from today feature his musical prowess; Adventure Time, Mighty Morphin Power Rangers, and more.
But retro lovers like me would be more likely to appreciate his work on great shows like M.A.S.K., C.O.P.S. (the cartoon, obviously), The Super Mario Bros. Super Show, The Chipmunks, She-Ra, & Kidd Video.
Despite all those successful retro shows, Nick found himself out of work in the late 90's after the show Rocko's Modern Life left the airwaves. But, just prior to 2000, He, by chance, bumped into his old friend from Rocko, Steven Hillenburg. Steven was pitching a show at that time that was sure to go nowhere, called Spongebob Squarepants (well, Spongeboy Ahoy at that time). The show MAY have been a MILD success. Yup.